Meet Our Providers – Westfield, NJ
Our Team of Mental Health Experts
Led by our medical director and head psychiatrist Dr. Leopold Bolona, our integrated network of mental health professionals is dedicated to providing personalized treatments that offer long-term mental health solutions for patients all over New Jersey. Combining reliable options like medication management with innovative services like TMS therapy and SPRAVATO, they are able to help individuals with conditions like Treatment-Resistant Depression, anxiety, and PTSD to start the journey toward wellness. Below, you can learn more about our experienced and compassionate team.
Dr. Leopold Bolona, Psychiatrist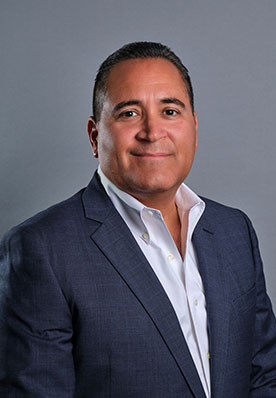 Dr. Bolona is a compassionate bilingual psychiatrist, in private practice in Westfield, New Jersey and serves as a consulting psychiatrist for several local school districts.
He is Board Certified by the American Academy of Psychiatry and Neurology, in both General and Child/Adolescent Psychiatry. He earned his medical degree from the Universidad Catolica Santiago of Guayaquil, Ecuador and completed his General Psychiatry Residency, and Child/Adolescent Psychiatry Fellowship at Bronx-Lebanon Hospital Center. While there he was contracted to teach medical students and psychiatry residents on various topics related to child and adolescent psychiatry.
Caitlin Dillon, Psychiatric Advanced Practice Nurse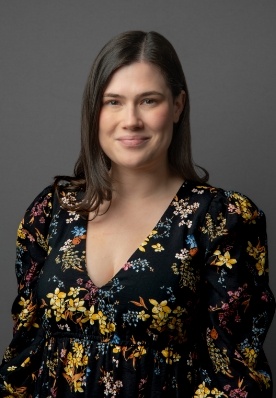 Caitlin (known as "Caity" by her patients) decided to go into healthcare because she wanted to make a real difference in the lives of struggling people. She was a Registered Nurse who worked in emergency settings for seven years before pursuing her Master of Nursing at Hunter College in the Psychiatric-Mental Health Nurse Practitioner program. She made this change because she realized what a lack of resources there was for psychiatric patients, including members of her own family who suffered from mental illness and addiction. As a practitioner, being able to improve someone's quality of life is the best job satisfaction she could ever hope for!
Today, Caity is a proud member of the American Psychiatric Nurses Association (APNA) and has her APN certificate. She also has her Waiver X, which allows her to prescribe medication-assisted drug treatments for those in need. Having grown up in Astoria, Queens, she lived in Manhattan for her adult life and just moved to NJ in 2021! She's proud to now be a member of the Embrace Psychiatric Wellness Center team. One skill she has that immensely benefits our patients is her ability to speak fluent English and Spanish (along with some not-so-good French).
Outside of work, Caity got married in December of 2022 and looks forward to starting a family very soon! She already has two special nieces who feel just like her kids. As far as hobbies go, she enjoys traveling with her husband, hanging out with family, cooking, reading, exercising, and going to dinners with her closest friends.
Heena Patel-Owens, Psychiatric Nurse Practitioner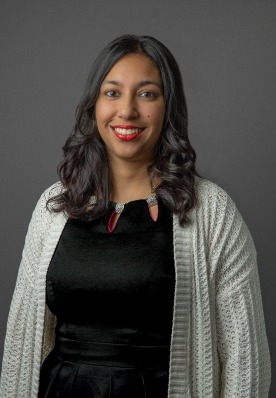 Heena has been working in the medical field for well over a decade now, and she never gets tired of hearing from her patients about how much better they feel after they've visited her! She knew she wanted to become a nurse early on because she loves healthcare and loves people. So many individuals close to her struggled with ongoing mental health issues without any hope of getting better or understanding of treatment options that were available to them. This led her to specialize in psychiatry, and the rest is history!
After graduating from Villanova University, Heena achieved her Masters in Psychiatric Nursing from Fairleigh Dickinson University. Today, she is ANCC certified and trained to prescribe medication-assisted treatments like Suboxone.
Away from work, Heena loves coming home to her husband, three daughters, two Labrador Retrievers, and one Jack Russell Terrier. In her free time, you can typically find her binging TV shows, going for walks, sleeping in, or hanging out with loved ones. She's also a BIG ultimate frisbee fan!
Edwin Bonilla, Psychiatric Nurse Practitioner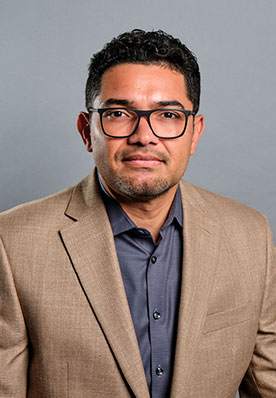 With 15+ years of experience in the medical field, Edwin loves having the opportunity to help others each day through his work. His mother always wanted to be a nurse herself, and she passed this strong desire onto her son so that he could one day make a positive impact in people's lives! Mental health is particularly important and can be untreated for multiple reasons, such as lack of access, societal stigma, and lack of providers who speak multiple languages. Because of his personal experience with friends and family members who have struggled mentally, he decided to specialize in this unique field and hasn't looked back since.
Edwin is a first-generation immigrant from Honduras. He studied at La Salle University, achieving his graduate degree in advancing nursing and specializing in mental health. He has worked with mental health patients throughout the vast majority of his career, including inpatient units, long-term care facilities, and outpatient care. Today, he is a Board-Certified Psychiatric Mental Health Nurse Practitioner, a member of the Neuroscience Education Institute, and a member of the National Institute of Mental Health.
Outside of working hours, Edwin spends lots of time with his loving family. Some of his biggest hobbies include smoking meats, barbequing, and cheering on his favorite sports teams.
Jessica Augustniak, Nurse Practitioner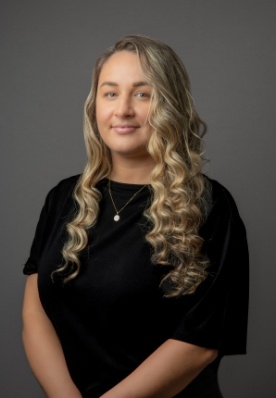 Jessica's career in the medical field spans over a decade so far, and her passion for providing vital care to those in need has only gotten stronger. She attended Muhlenberg Nursing School, followed by the completion of her Master of Science in Nursing from Capella University and her Post-Master Certification in Psychiatric-Mental Health from Wilkes University. She has experience working in the psychiatric section of the medical emergency room, the psychiatric emergency room, and in an inpatient psychiatric unit.
Away from work, Jessica is part of a loud yet loveable family and even has eight pets! Some of her favorite hobbies include going to the beach, traveling, cuddling with her pup, and (of course) spending quality time with family and friends.
JoAnne Piaggo, Nurse Practitioner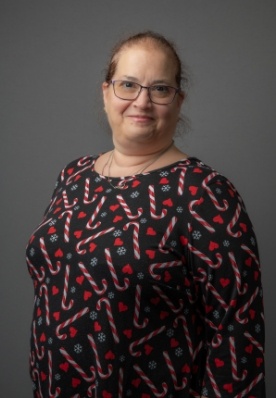 JoAnne has been a part of the healthcare field for multiple decades, starting out as an operating room nurse in 1989, which was a position she held for 20 years. However, a family tragedy changed the trajectory of her work – at the age of 14, her teenage daughter attempted suicide. It took her six months to find a practitioner to help her, and there was a six month wait for an appointment. GenPsych literally saved her daughter's life, but learning how few Advanced Practice Nurses (APN's) were available in the state troubled her. She decided to undergo the post Master's Certificate for Advanced Practice Nursing program at Monmouth College, graduating in May of 2019 – and the rest is history!
Today, JoAnne loves being able to provide essential mental healthcare to people all over New Jersey, changing lives for the better. She currently lives in Beachwood with her husband and their three grown children. Outside of working hours, she enjoys reading, putting together puzzles, learning how to crochet, and spending LOTS of quality time with Natasha, her fur baby. She's also the self-proclaimed queen of useless trivia.
Dr. Jenise Lum, Neuropsychologist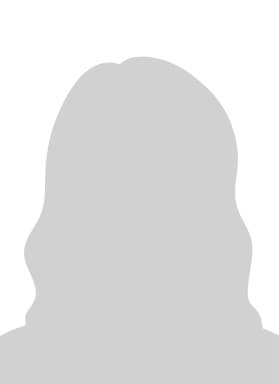 Dr. Lum loved learning about psychology and biology in college, and these passions eventually led her to the field of neuropsychology. Today, she is uniquely qualified to help our patients work through even the most difficult emotions and personal situations! After earning her Ph.D. in Clinical Psychology, she has cared for numerous populations, including veterans, individuals with brain injuries, older adults, teens, and more.
In addition to her degrees, Dr. Lum has completed a postdoctoral fellowship in neuropsychology. She's also worked within numerous Veterans Affairs and private hospital systems, as well as private practices and community mental health resources. She is a current member of the National Academy of Neuropsychology and the American Academy of Clinical Neuropsychology.
When Dr. Lum isn't busy at work, she spends her time reading good books, painting, discovering new restaurants, and taking her dog on long walks. She also loves dance and even danced ballet for a decade!
Timothy Wever, Licensed Professional Counselor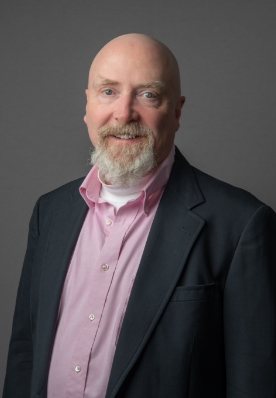 Ever since he can remember, Timothy has had a strong desire to be of service to people in need. Today, with nearly a full decade of experience in this essential field, he loves the strong relationships he's built with patients! He studied at the University of Montana and achieved his Master of Clinical Mental Health Counseling from FDU Madison. He also has his LPC (Licensed Practicing Counselor) LCADC (Licensed Clinical Alcohol and Drug Counselor) certifications.
When Timothy isn't busy at work, his favorite hobbies include completing crosswords, caring for his trees and butterfly garden, and going on long walks and hikes with his two Springer Spaniels.
Lauren Ritz, Licensed Professional Counselor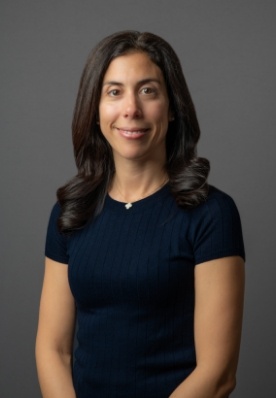 With 15+ years of experience in the medical field so far, Lauren is a true expert when it comes to helping people feel confident and live up to their best potential! This profession naturally fits with her natural empathy and desire to care for those in need. She attended graduate school at Yeshiva University and has taken extensive training courses for the treatment of trauma and dually diagnosed individuals with an intellectual disability and mental illness. Additionally, she has a post master's endorsement for school counseling, which has provided lots of valuable knowledge about how to navigate the school system and provide support for students and parents alike.
Today, Lauren has a vast wealth of experience when it comes to caring for patients with mental illnesses, intellectual/developmental disabilities, and /or traumas. She does a great job of helping parents navigate the world of special education and can even coach them to manage or modify behaviors of concern. Her additional areas of specialty include depression, anxiety, PTSD, OCD, ADHD, substance use, and overall emotional distress.
At home, Lauren is happily married with a daughter, a son, and a dog. Her favorite hobbies include going on outdoor adventures, traveling, and spending lots of quality time with her loved ones.
Julie Delinsky, Licensed Professional Counselor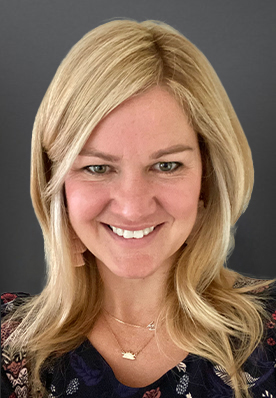 Julie works as a licensed counselor at our Westfield HQ location. Through being a field hockey coach with young adults, Julie realized her true passion was in coaching people and helping them become the best versions of themselves. She truly enjoys working with many types of people, meeting them where they are, and helping them move forward to where they want to be.
After graduating from Miami University in Oxford, OH, Julie earned her master's degree in sports administration from St. Thomas University. She later went back to school for a master's degree in counseling from Johns Hopkins University and has more than 10 years of counseling experience, especially with children. She believes in a psychodynamic approach, which means that she believes that understanding the past is important to understand actions and feelings in the present. She is currently a member of the American Counseling Association and the National Board of Certified Counselors.
Outside the office, Julie is married and has three children. She has been a field hockey coach for more than 20 years so far and loves it! In her spare time, she will be on the field coaching, spending time with her family, or walking her Australian Shepherd named Winnie on a nature trail. A fun fact about Julie is that she recently completed her first full marathon!
Renee Woronowicz, SPRAVATO/TMS Technician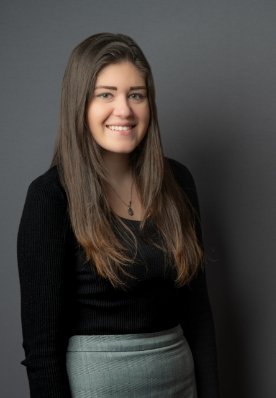 Melanie Miller, SPRAVATO/TMS Technician