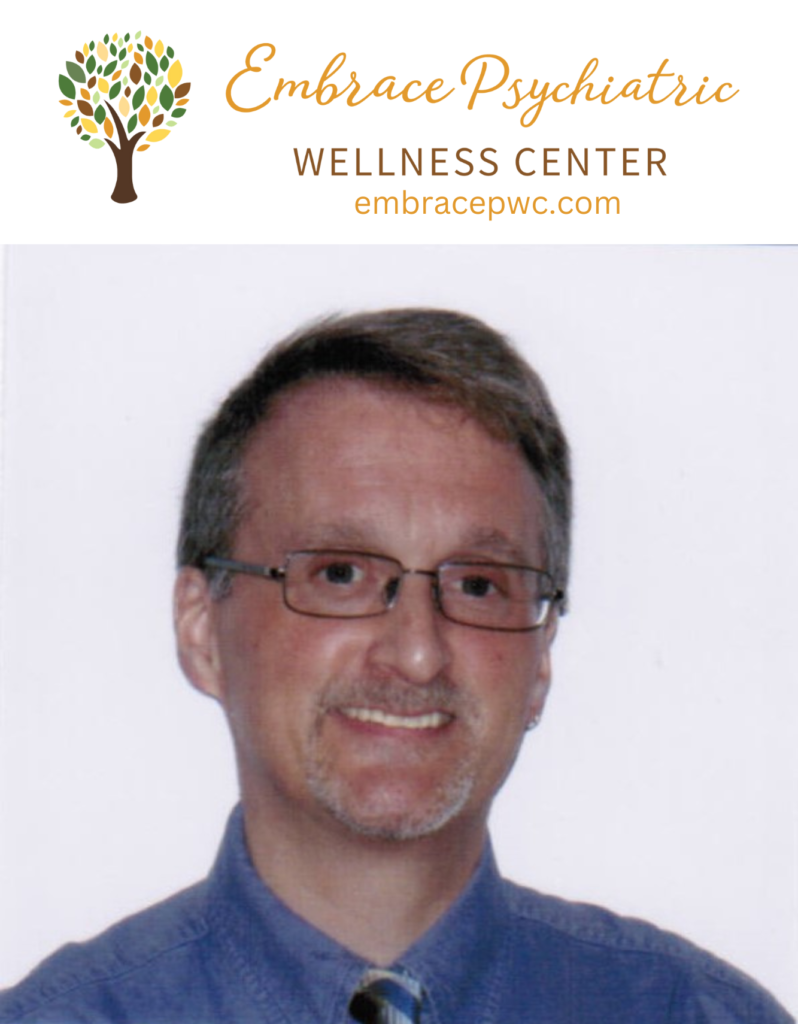 We are happy to welcome LSW (Licensed Social Worker) Larry Zimmerman to the Embrace Psychiatric Wellness Center team!
After growing up being trained and working as an actor, Larry decided that he wanted to use his life experiences to help others. This eventually saw him graduate from Montclair State University and Rutgers University as well as training at the Identity House Counseling Center in NYC. He also has experience serving in psychiatric units at Trinitas Hospital.
Larry deeply enjoys meeting and working with new people and helping them get the care they need to achieve their goals and live fulfilling lives. Not forgetting his past, his main passions beyond his work are music and theater.
Larry is currently accepting new patients at our Westfield offices and via telehealth appointments.
At Embrace Psychiatric Wellness Center, we are committed to providing our patients with a peaceful, comfortable, and inclusive environment. We are:
Currently accepting new clients for therapy
Offering both in person and telehealth sessions
In network with many prominent insurance plans
Call 908-233-8065 or visit: embracepwc.com to request an appointment with Larry or one of our other caring and compassionate practitioners.